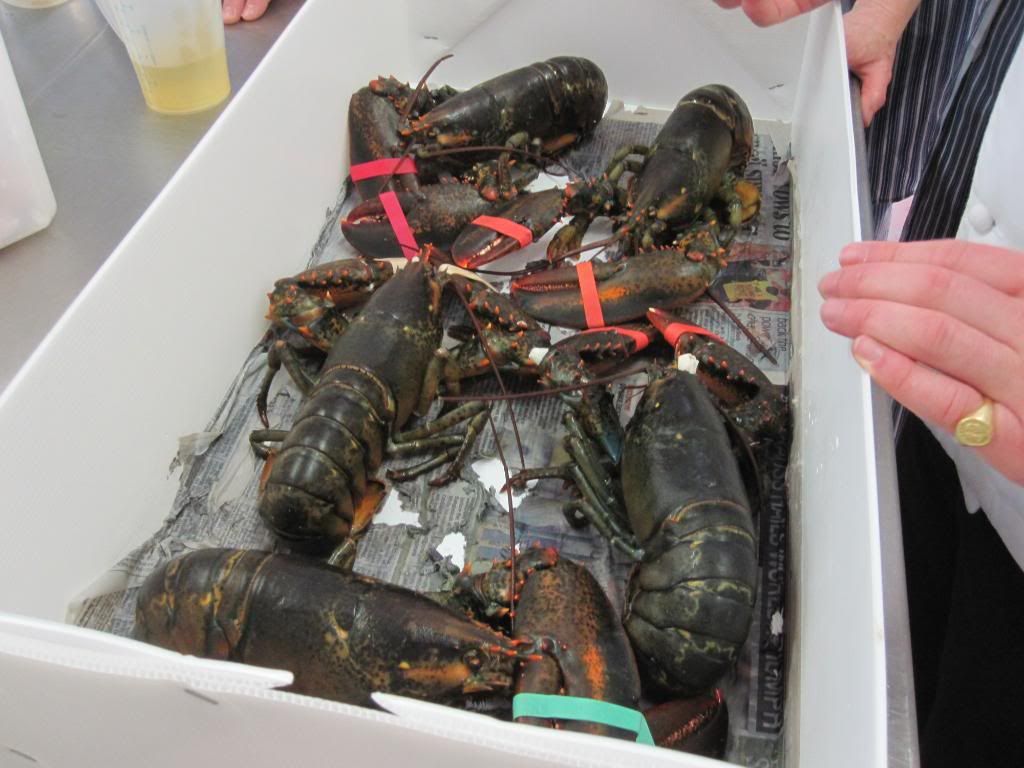 Finally, Lobster time!
So the first of some catch up posts has arrived, and it concerns week 6
at Tante Marie
.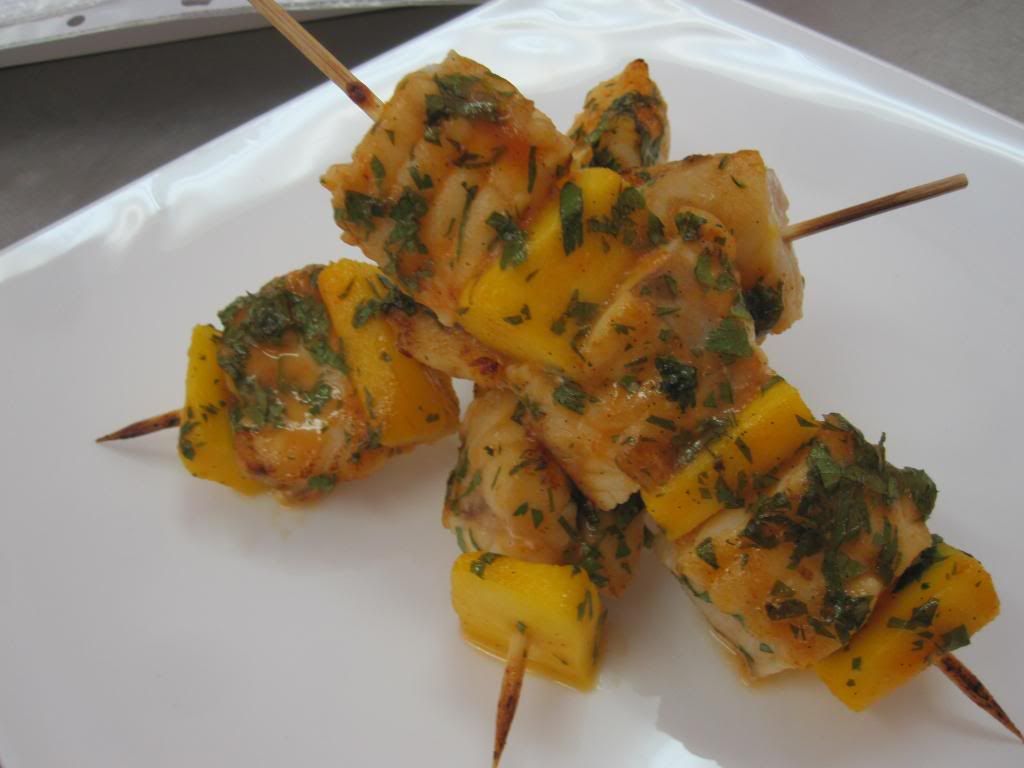 The monkfish... not a fan.
One of my favourite dishes of the week was the tomato and caraway bavarois that tasted very much like Heinz Tomato soup... only set with gelatin and served cold. You gotta love a bit of Heinz tommy soup!!! In contrast the very same class we made my least favourite dish of the week, monkfish skewers with sweet vanilla chilli dressing. Not sure what it was, maybe the sweet chilli sauce, maybe the combo of mango and fish but I couldn't eat it, although I must say some classmates enjoyed it. Strange strange strange people!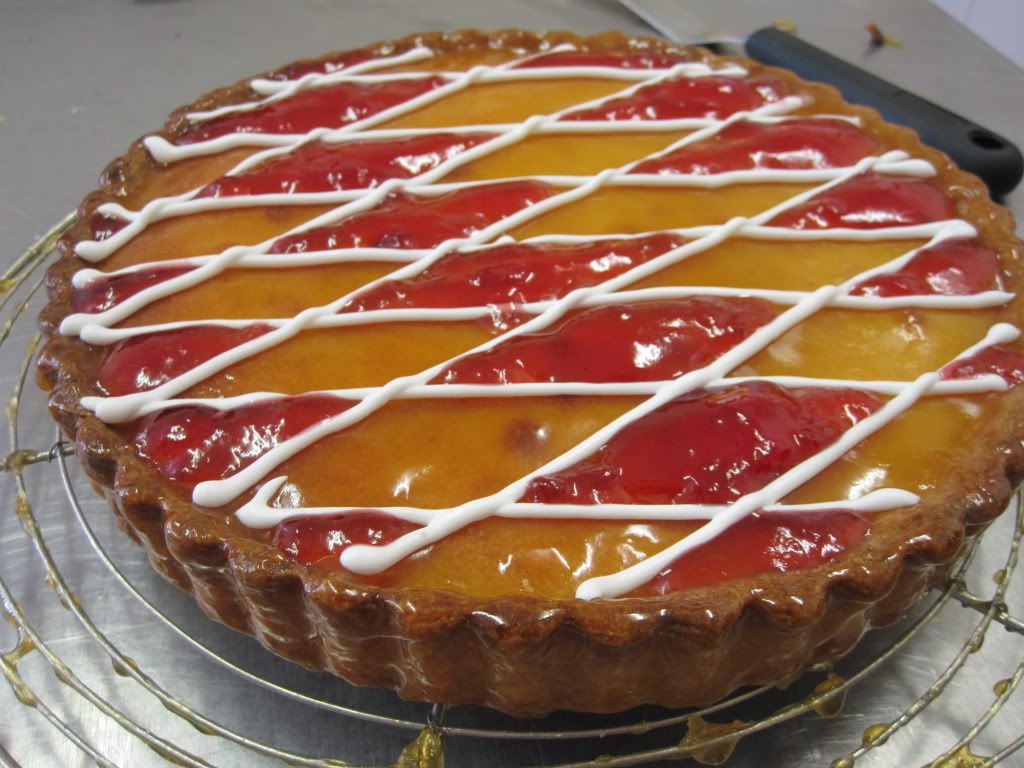 The delightful Armandine.
There were a few baked items on the agenda this week including an armandine tart, roulade au chocolat with raspberries, sacher torte, seeded batch rolls, white soda bread.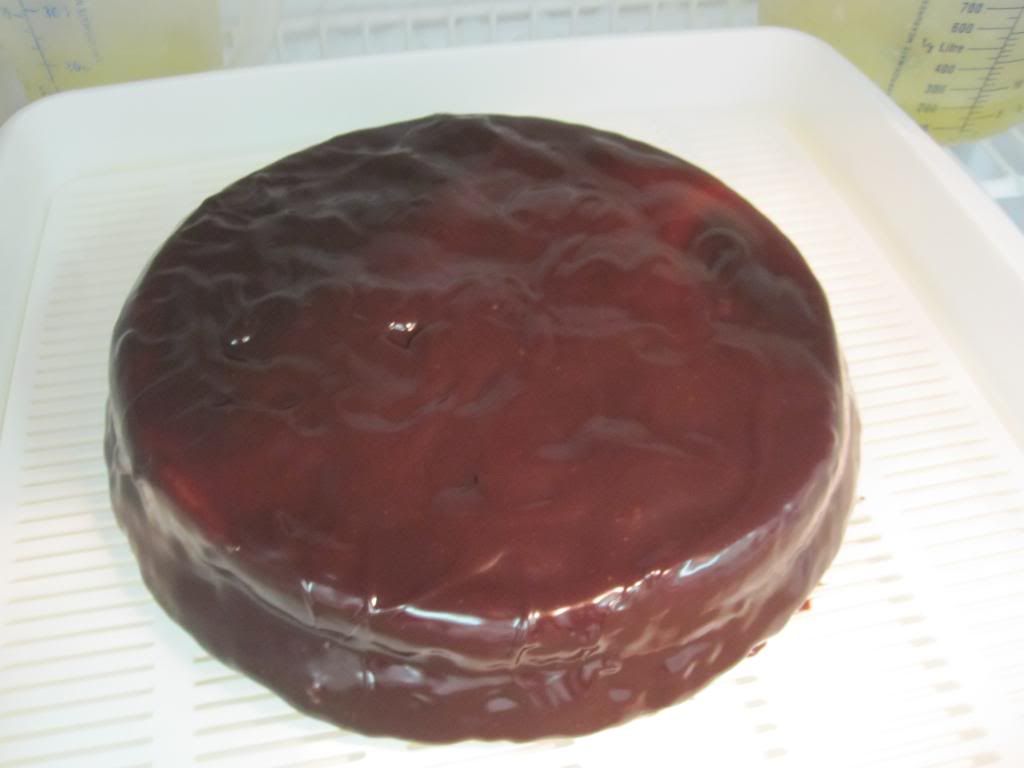 The sacher torte is supposed to have "sacher" piped on the top... I tried to write "Dyl-icious" but got it badly wrong and opted to go for a dimpled effect in the end.
A big highlight of the week was Wednesday morning when we begin making rabbit rillettes, and I do love a good rillette! Whenever my mother goes to France she brings me back some standard supermarket pork rillettes, in the grand scheme of things its probably not great, but any rillettes is better than no rillettes! We made ours with whole rabbits and some added pork and pork fat, and I can say with confidence it was the best rillettes I have ever eaten.... mother would be proud.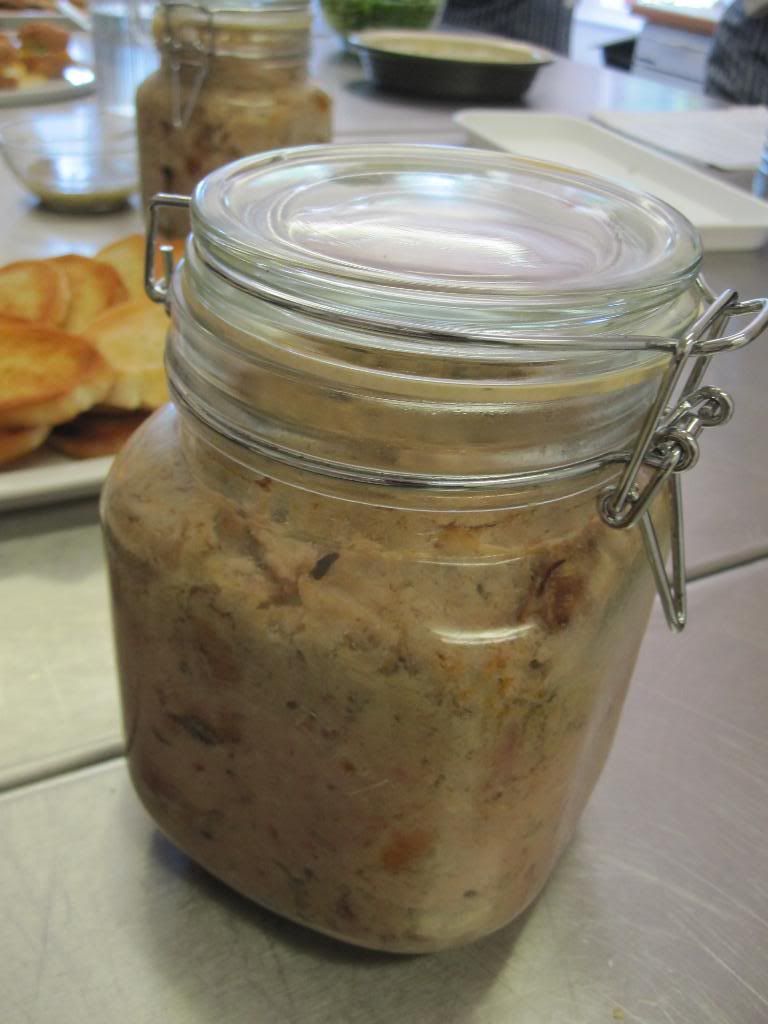 A nice full and very large kilner jar of rabbit rillettes.
Live lobsters turned up half way through class to make the classic that is lobster thermidor. It was my first time having lobster thermidor and it was nice, if a little heavy due to the old school sauce. I probably wouldn't order it at a restaurant (unless it was a modern, lighter interpretation), but if you put one in front of me right now (for free) I would very very happily get through it with gusto!
The lobster.
Then came the raspberry soufflé. It was my first time making and eating a desert soufflé and I was in no way disappointed. So very light and full of flavour it was a dream to eat and easy as the soda bread we had made earlier in the class. I always thought from seeing soufflés made on TV that they couldn't be as hard as everyone seems to make out, turns out I was right.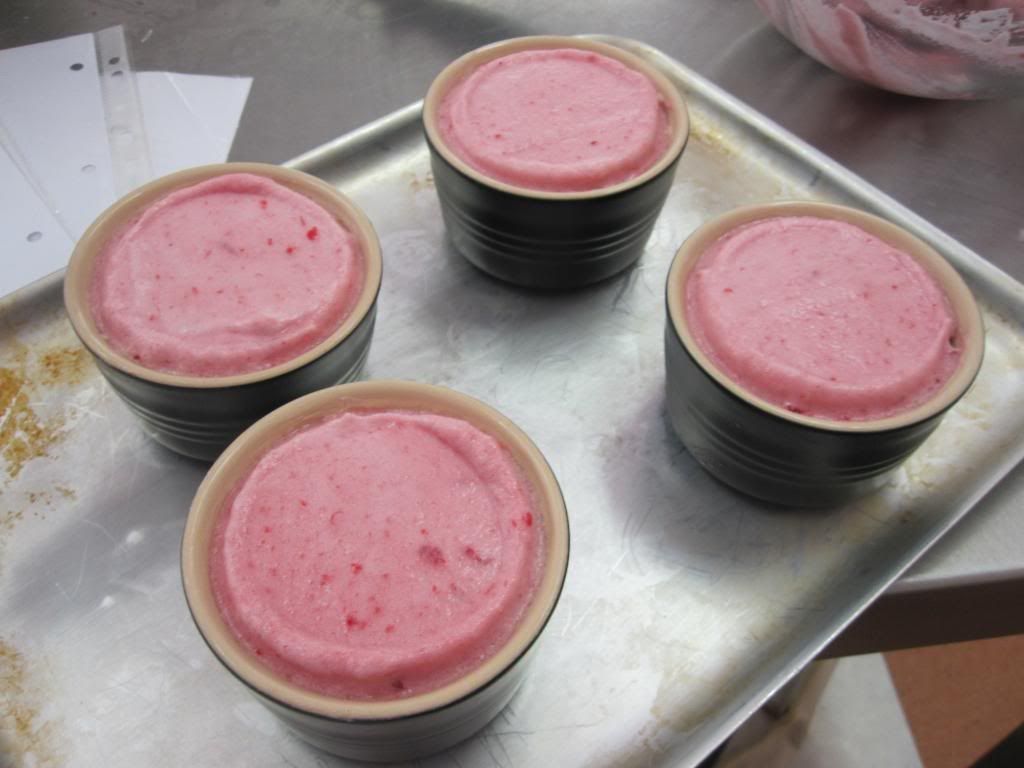 Soufflés ready for the oven.
Success is all about having everything you need ready before you start, then working briskly but carefully and applying some good basic technique... such as carefully but quickly combining the whisked egg whites and the raspberry base. Give it a try some time, I insist!
Out straight out of the oven.
We also had our final theory test of the course on Friday morning. Now I have never been great at studying, despite generally getting good marks I can always find something to distract me from sitting down and revising. So this particular week my room was sparklingly clean and the attempted studying wasn't helped by finding out the day before the exam
I had got a job at Gidleigh Park, a restaurant and hotel I visited for a day over Easter.... happy days!
So the exam didn't go great, I'm sure the celebratory wine hangover didn't help try and form clear and cohesive answers to the questions posed....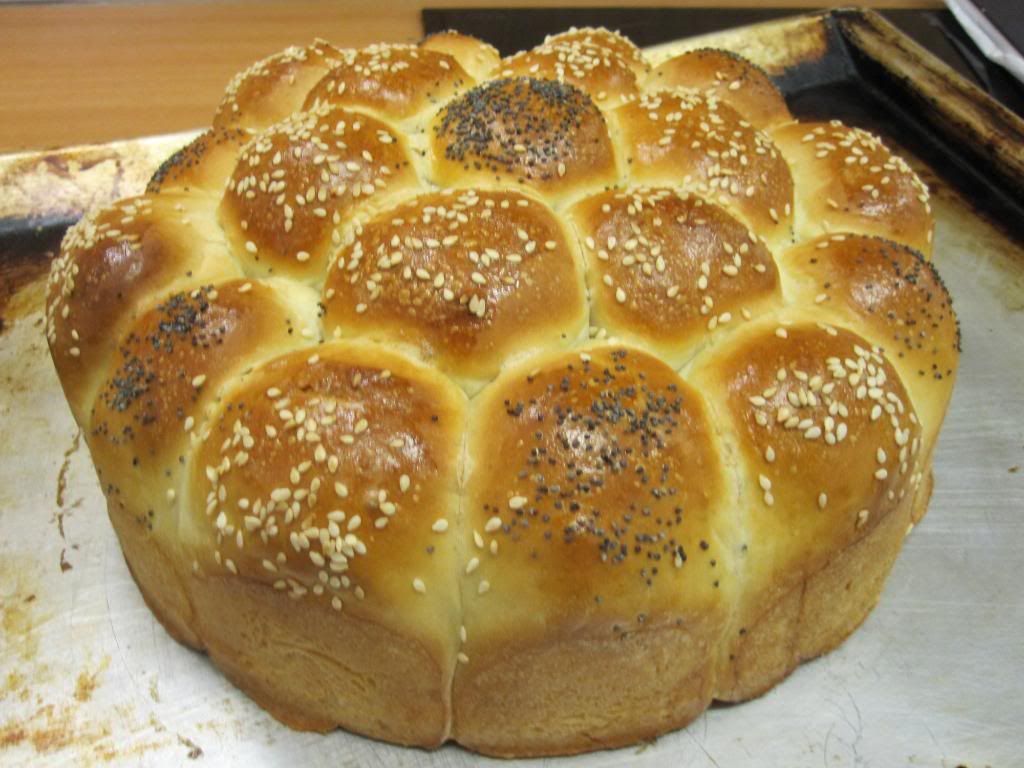 The seeded batch rolls.
So in a nutshell this was a great week, other than the exam, and was so great mainly due to Wednesday mornings class and what we cooked. By far the stand-out lesson of the whole course by a long long way.
Dylan