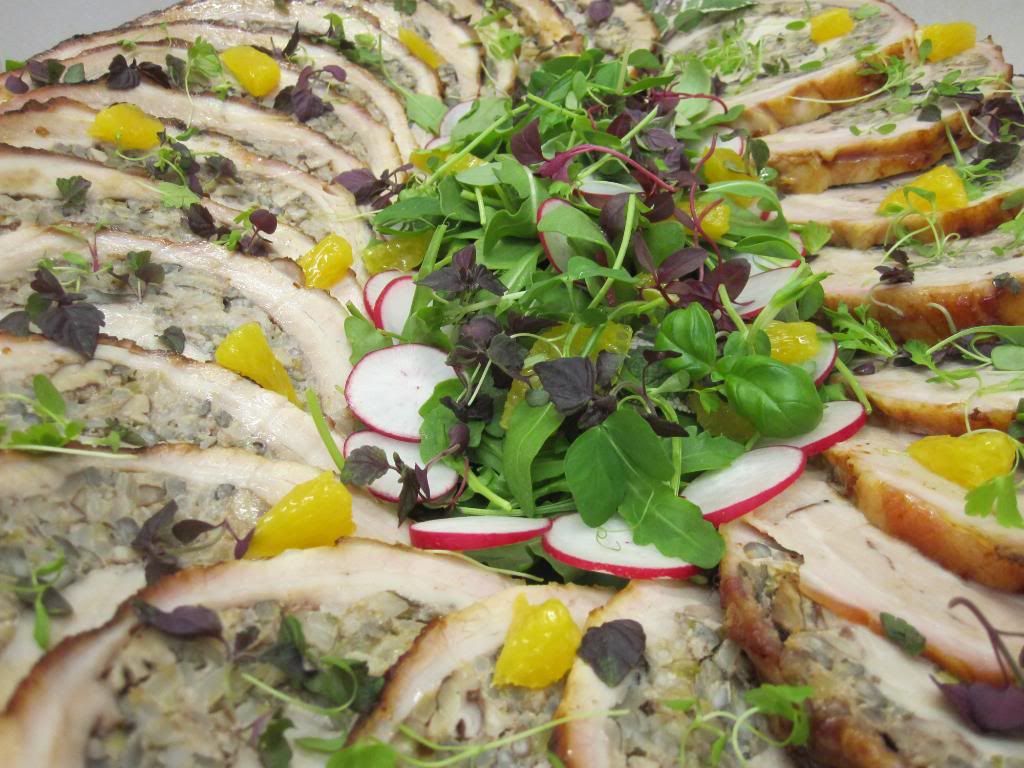 So.... week 5 saw more consommé being prepared and consumed, this time an "Asian" version which was quite delicately flavoured and served with ribbons of coriander pancakes, delightful.
We also made "Globi de volaille" which apparently very roughly translated means "chicken pear" due to its shape and not any flavouring element. The globi were made using poussin with each bird being fashioned into two 'pears' by removing all the flesh and skin from the carcass in one piece, before removing all the leg and wing bones bar the thigh, whilst retaining all their meat. With the aid of some stuffing and a few cocktail sticks its a simple matter of applying a little gentle persuasion to get the desired shape. The picture below shows one of my globi before some final touches to ensure it had a flatter base so it would stand proud and upright, and not bent or lopsided like the average Woking resident on a Friday or Saturday evening.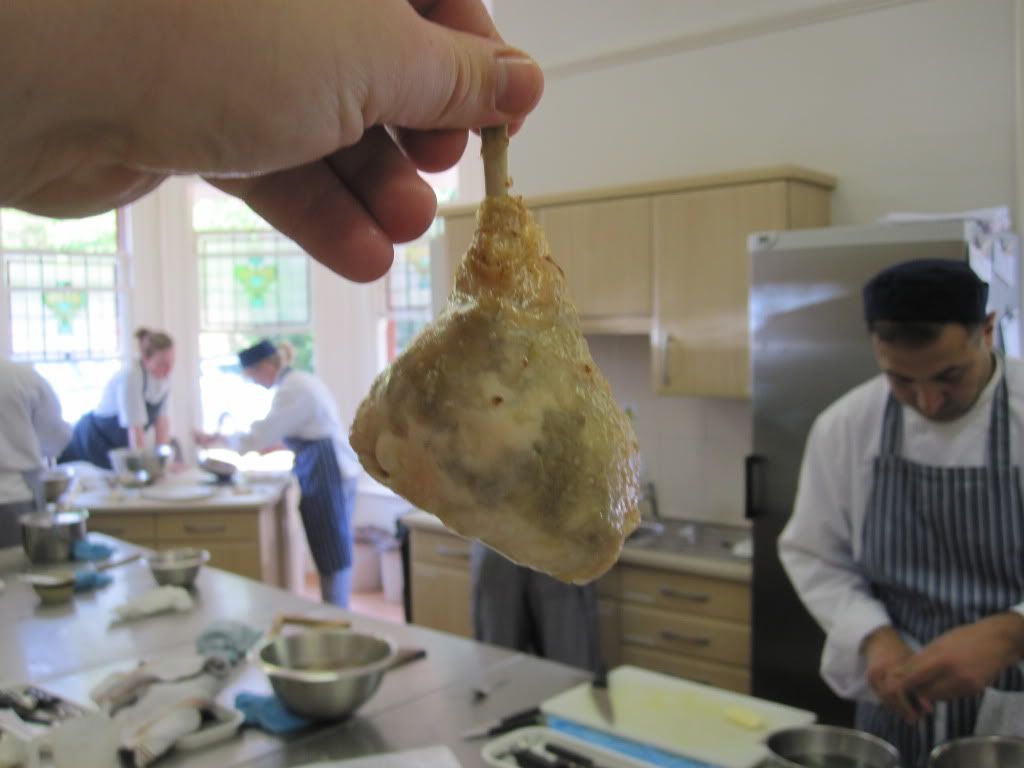 I know it looks like a chicken leg but its half a baby chicken stuffed with more chicken with only one bone... the one I am holding.
As promised in the previous weeks recap... here is a real life, unadulterated VOL-AU-VENT! You can't quite tell the scale of this puff pastry creation, but there is nearly a whole chicken inside it along with onion and mushroomy sauce.... so lets just say that a REAL vol-au-vent is not something you could easily eat as a canapé! It was made with two layers of puff pastry and I was very happy with the rise I got from it.
A real life actual Vol-au-vent!
And now onto the main event of the week... THE "Wedding Buffet". Less talk about this the better really, its a buffet, for a wedding.... though not a real one... we ate it all for our lunch.
Dressed salmon
One of my contributions - rolled and stuffed and glazed pork loin.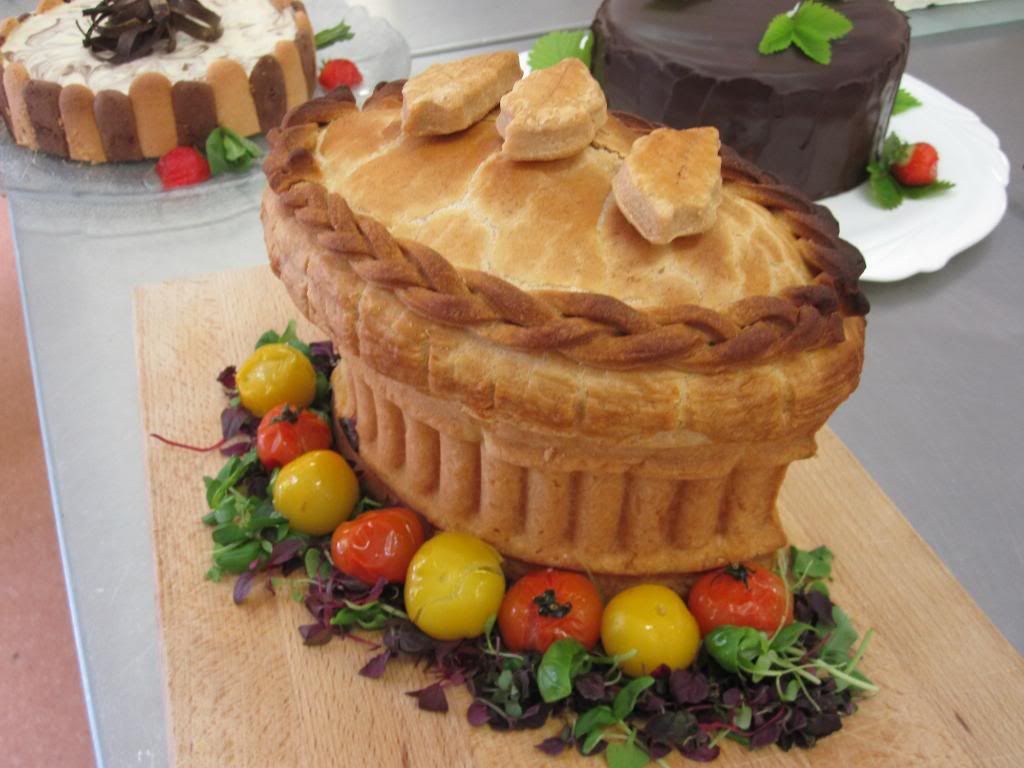 Pate de volaille en croute.
Duck terrine ( I think).
Salmon... something.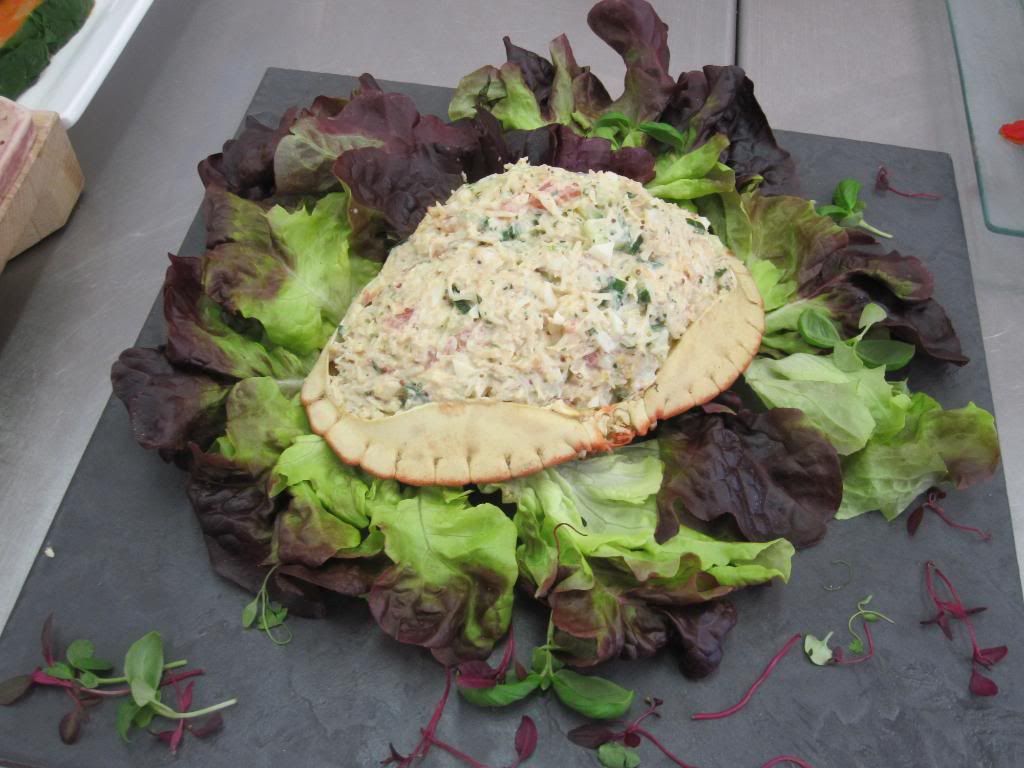 Dressed Crabilicious!
Smoked salmon cheesecake.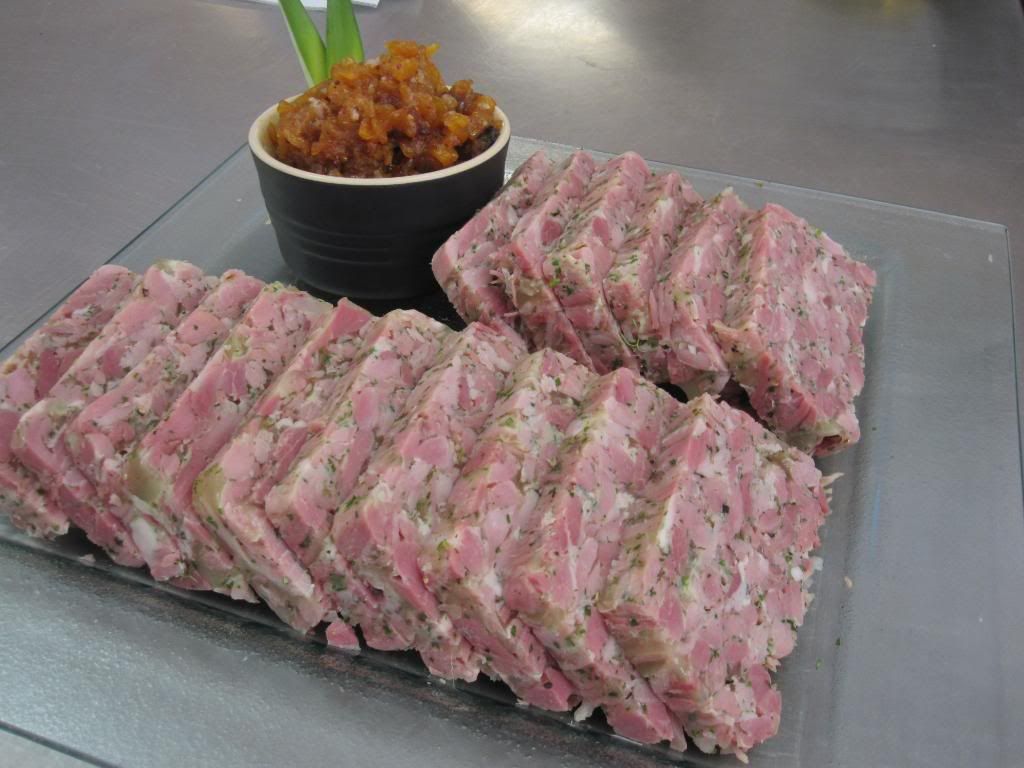 Ham hock terrine.
Foreground is another smoked salmon cheesecake, background is a terrine de ratatouille nicoise.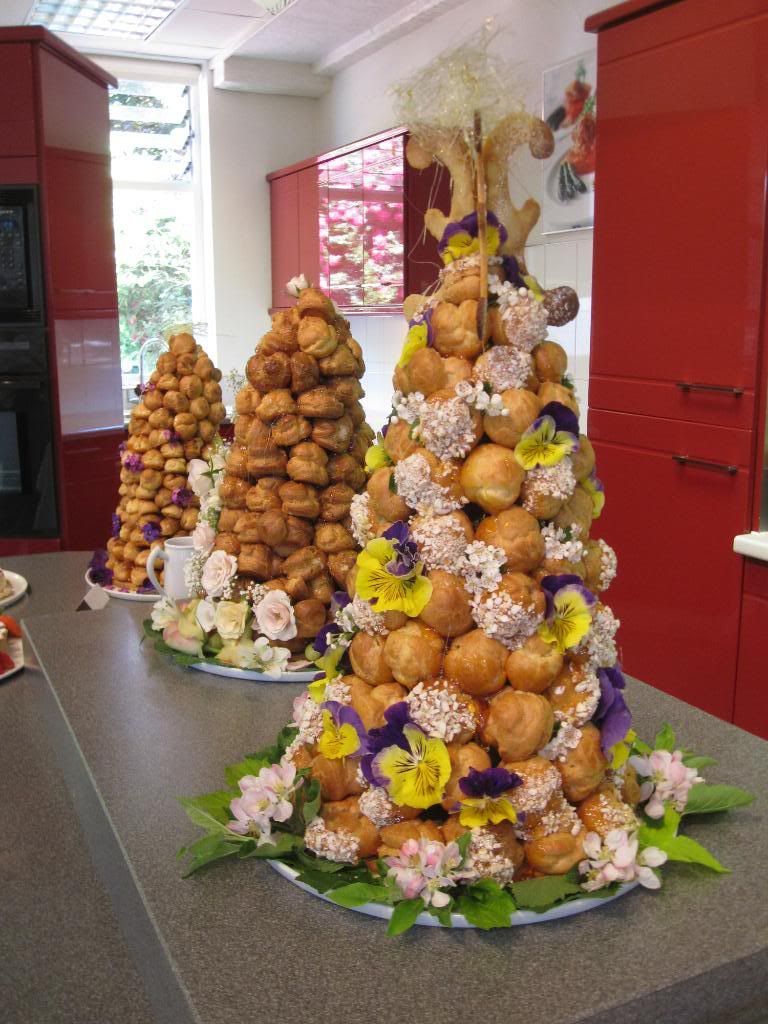 Croque-en-bouche.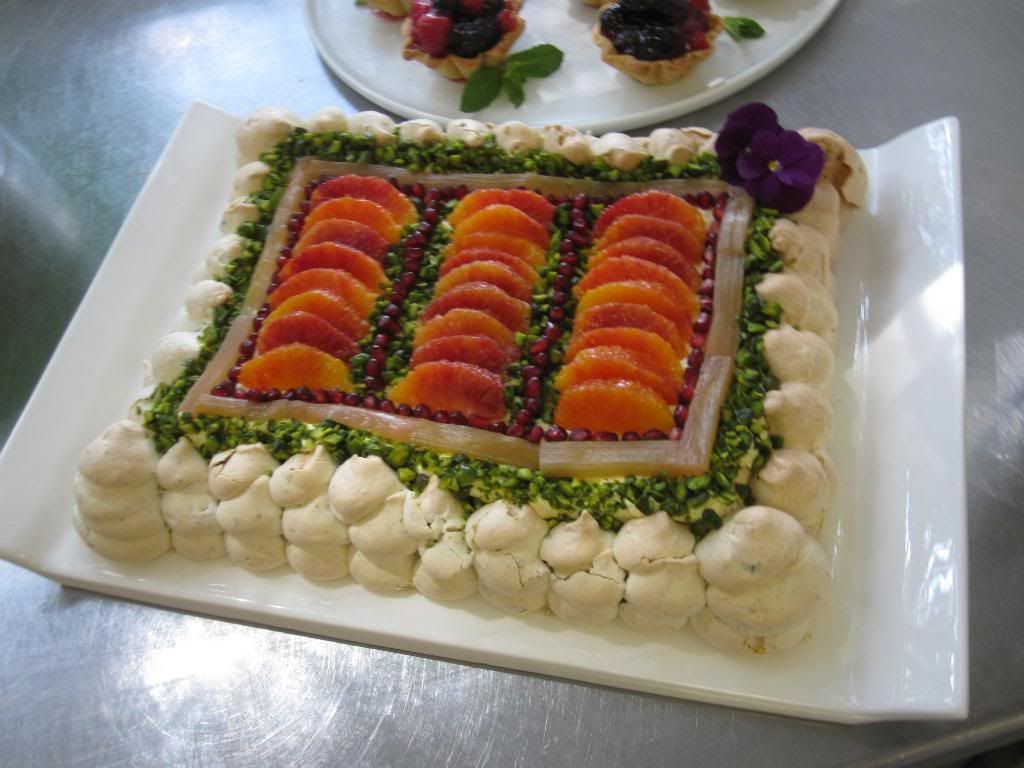 Soft pistachio meringue with rhubarb orange and pomegranate.
Charlotte au chocolat, marbe Grand Marnier.
There were other dishes cooked but I failed to snap snaps of them before they got tucked into. My other two dishes were a pasta salad and a delice de cassis.
Well that is all for now... I should, again, be revising for my theory exam on Friday morning... going to do my best to do that now.... but Great British Menu is on BBC2!!!!
Dylan