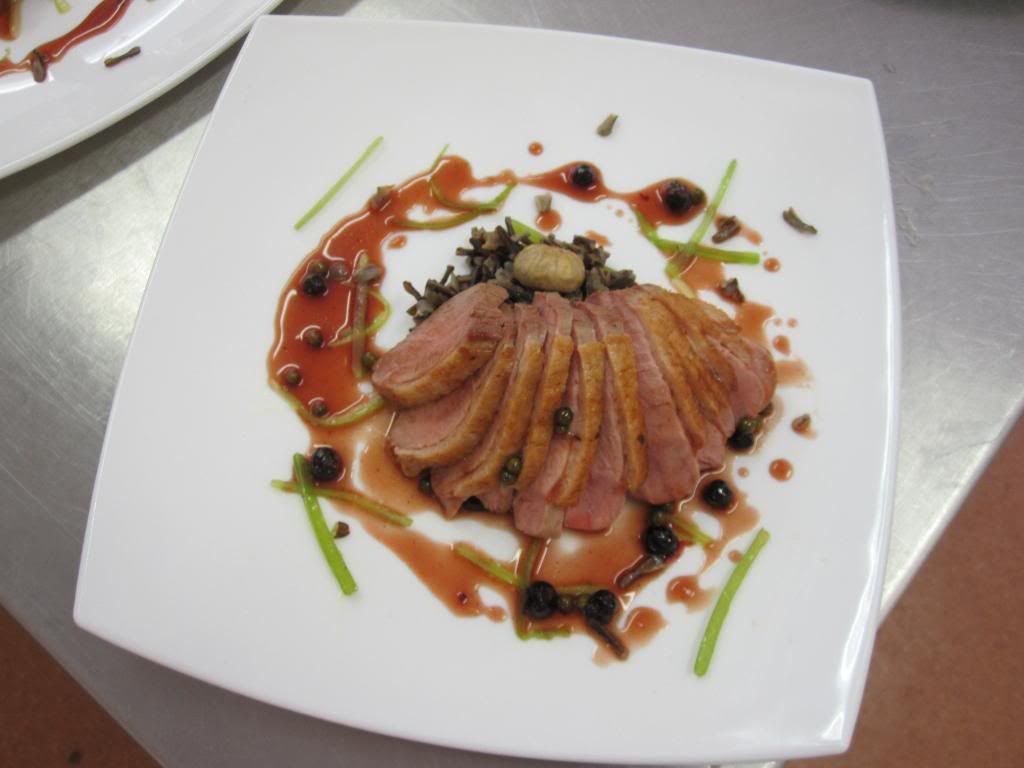 Well another week and an another belated blog post about the happenings at Tante Marie.
Last week was a short one what with it being a bank holiday on the Monday, with a few demonstration classes and a theory meant five sessions in the kitchens was all we managed. Having said that there was plenty to keep us occupied.
Puff pastry has so far this term has been, and as far as I can see will continue to be, a recurring 'basic' that will greet us again and again over the coming weeks. There were two dishes involving this beautifully buttery crisp delight that faced us, the "seafood pithiviers" and the "tranche des fruits".
I enjoy making these pastry dishes, not because of the later consumption of the calorie laden and gratifying assembly's, but because of the challenge presented. Puff pastry is not hard to make as I am sure I said in last weeks update, however it does take a certain amount of care to make it well. It is in the baking when one will find out how well it has been made, and its becoming a bit of a obsession with some of us in group 5 as to how much "rise" we get out of each batch. All good fun.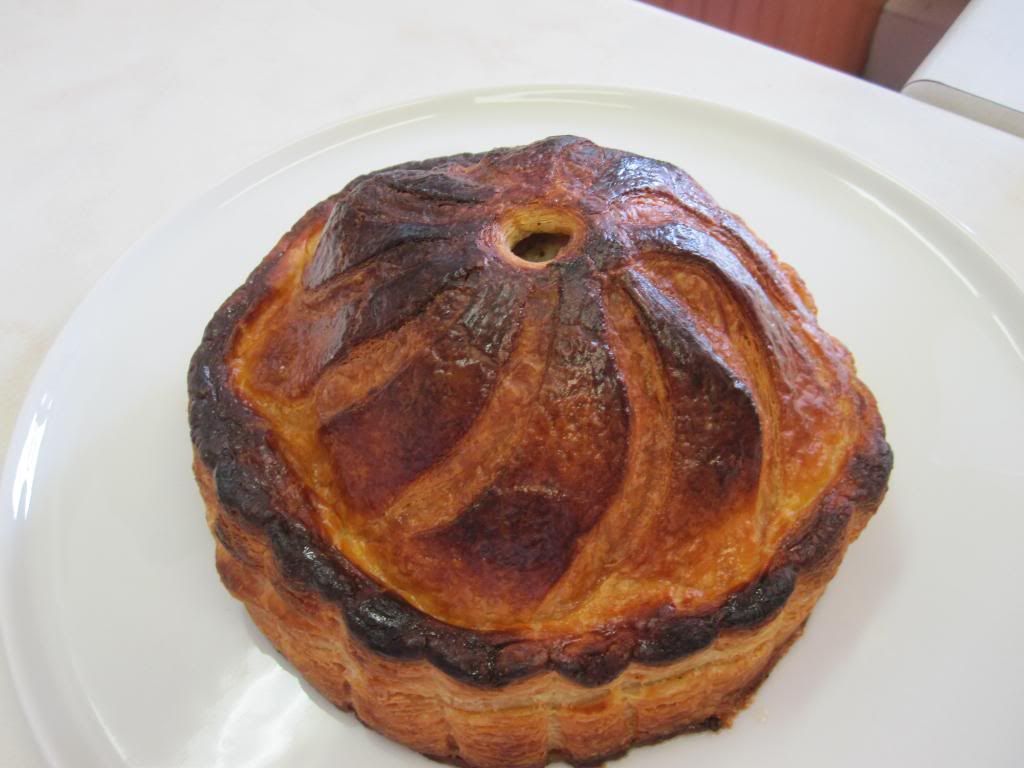 Seafood Pithivier - filled with salmon, monkfish, prawns and asparagus.
A pithivier by the way is essentially a puff pastry pie in a dome shape, what we up north folk may simply refer to a pasty, only a little more fancy than those served in Greggs. My pithivier was shaped quite well, the filling was seasoned well and all in all I was quite happy with it... I did however skip the section of the recipe that said to turn the oven down after 15 minutes resulting in a slightly more "caramelised" product than I would have liked! This would never happen in Greggs and I fear my chances of securing a position in one of their esteemed baking establishments could well slip through my fingers if I don't pay more attention.
The tranche..... hmmmmm where to start with the tranche? Well. I was feeling a little under the weather when we made the tranche and I was debating going home. With it being a final exam dish I decided to stay and give it a go. Unfortunately my mind wasn't on the task at hand and I rolled my pastry far to thin and then proceeded to bodge the dish together as best I could... which turned out to be quite reasonable in the end, if not ideal by far from an exam making point of view. Here however is a picture Johnny 5's tranche, a thing of beauty.
Even though his glasses are bent, Johnny 5 did an impressive job o fmaking straight lines with his fruit!
And here is a picture of Johnny 5 (this is an equal opportunities course you know).
Awwwww bless....


Another highlight of the week was making my first consommé, well a traditional one at least and not one of the gelatin or agar based ones I have written about in previous posts.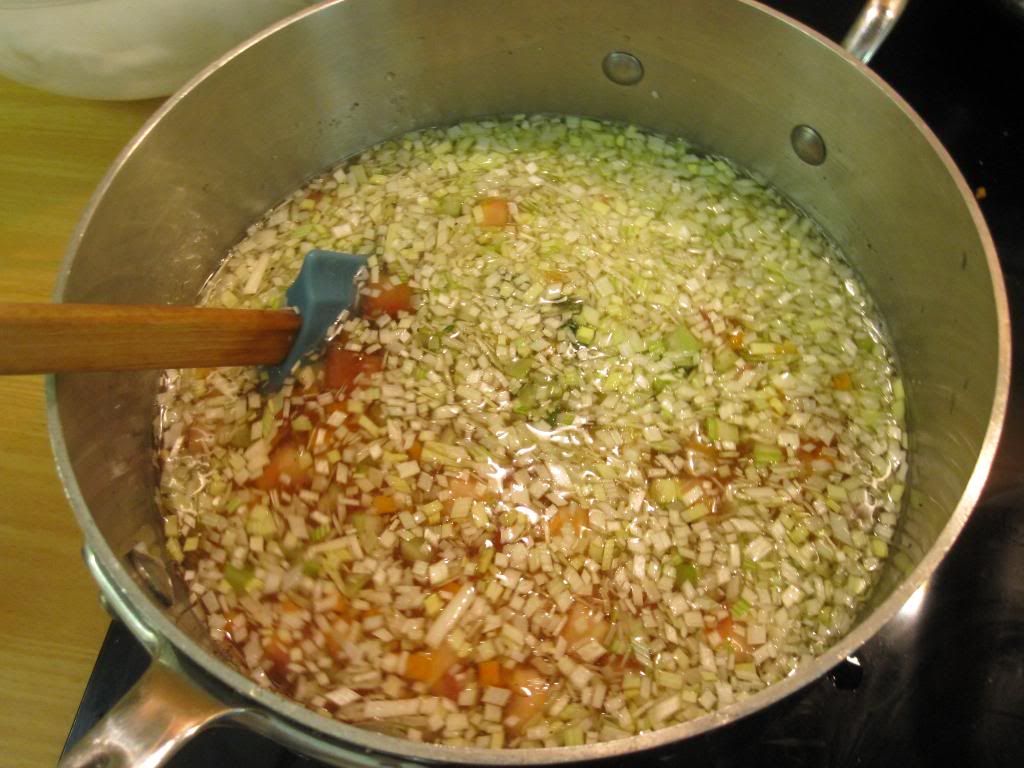 Stock, shredded meat, veges and eqq whites.
This is all about technique and touch, feeling when the egg whites that have been whisked into the stock are starting to set telling you to slow you rigorous stirring to a more sedate level until it starts to simmer.
The all important action shot - stirring the consommé
Once this happens you turn it right down and allow it to cook out for the required time ever so gently. All going well, and with careful removal of the stock from beneath the crust of "goodness" that has formed, a beautifully clear clarified stock will await.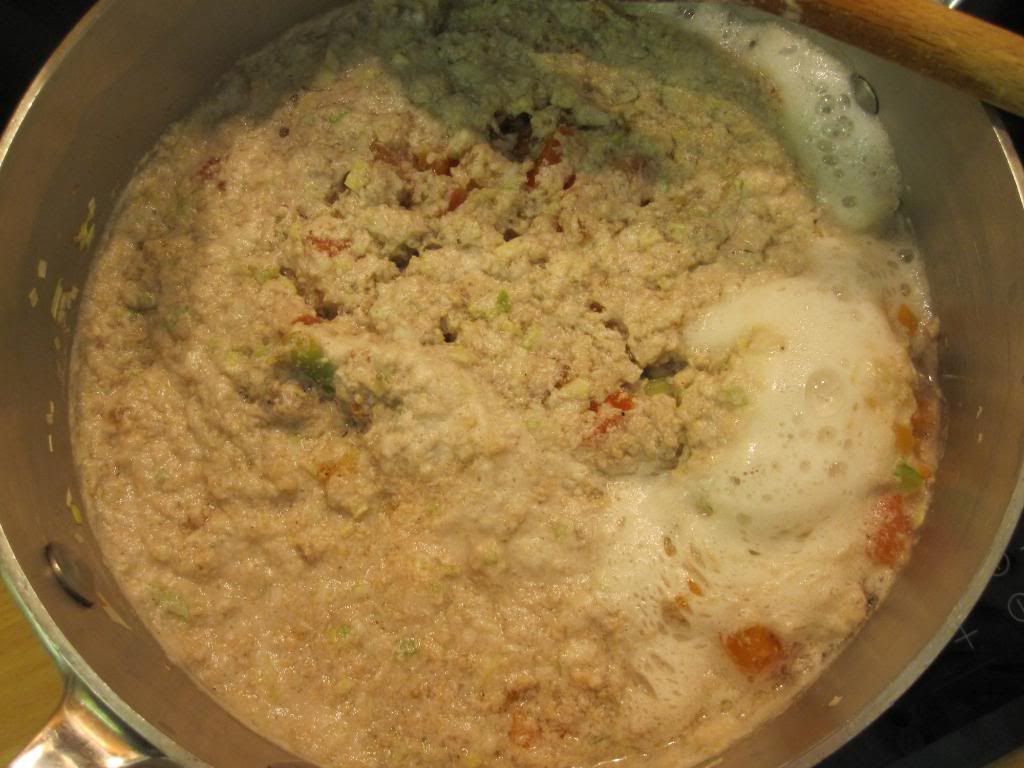 The crust - it tastes better than you would think to look at the crust, seriously!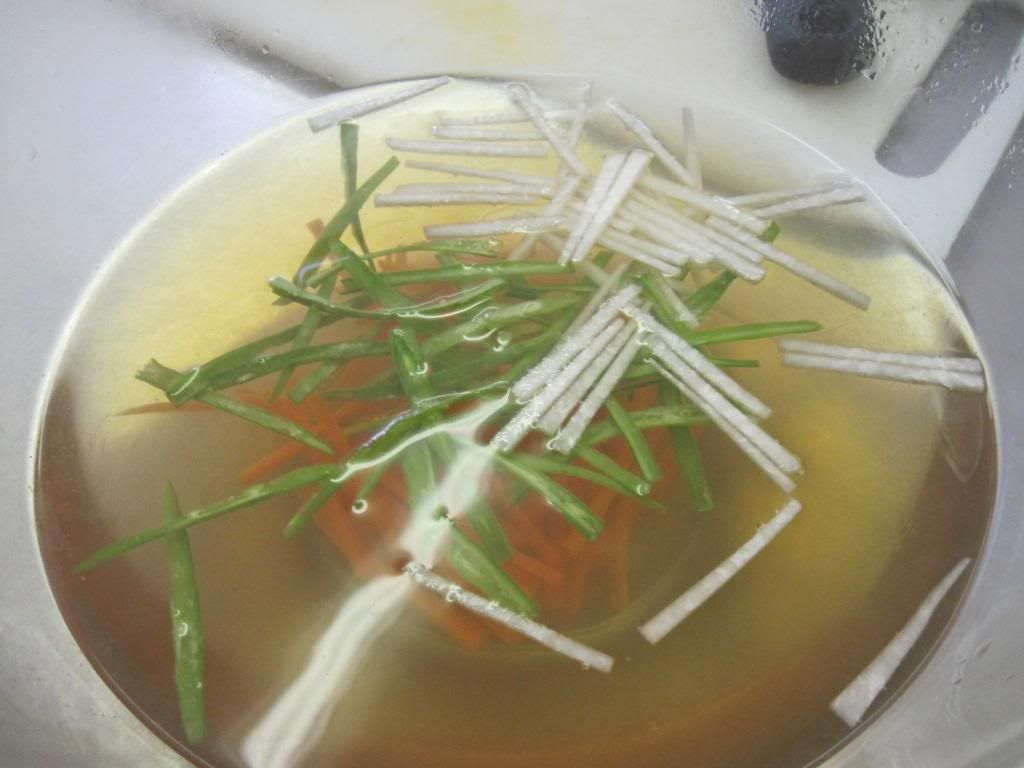 The final result... with some floaty bits of garnish (they float if you don't blanch them first... floating is not good!)
Here is a pic of a dish we made called "Magret de canard", a duck dish to you non frenchophiles. Served with wild rice and a turned mushroom and a blackcurrant and ginger sauce. Quite tasty.
Duck.
The name of this dish had me thinking of this sketch from "Little Britain".....
Now I know you are all waiting anxiously for news on the micro herbs.... well the recent FREEZING weather has not been good to them, they haven't died, but they haven't really grown. I am planning to plant larger crops this weekend and I'll hope the weather turns a little warmer.
And a final thing before I leave, exam time is nearly upon us at Tante Marie, with things like "The Project" needing to be handed in soon, "The Wedding Buffet" being banged out next week and as well as "The Celebration Lunch", "FINAL EXAM" and "The Theory Exam" all coming up sooner rather than later. I say this to forewarn you that my time spent blogging will be reduced somewhat and I ask that you seek counselling should you find yourself struggling to cope in this lean time.
http://www.samaritans.org/
Until the next time,
Dylan