Mini coffee éclairs with boiled coffee fondant icing.
So the looong five week break is over and a return to Tante Marie for the final term of my Intensive Cordon Bleu Diploma has begun. We are in receipt of our practical exam, theory exams and wedding buffets dates as well as "The Project".... and all I can say is that it's gonna be a busy one!
So the first week back was a mere three days long and involved gammon glazed with ginger and rum, tartelettes des desmoiselles tatin, part 1 of 3 petit fours classes and a host of theory and demonstrations. There was also the new intake of Intensive students whom are all very pleasant indeed... which also lead to a highly embarrassing moment.
There I was ratting my lunch which had been prepared by the new students, when one of the "newbies" whom I had not previously met asked if I was indeed "Dylan". I informed her that I was indeed he, at which point she went stark raving mental, exclaiming to the world how much she loved my blog, how she had tried the baguette recipe and it works a treat, and if I could give her an autographed picture of me just wearing my apron. It was all very awkward at this point and classmates tried to remove her from my presence, she tried stealing my fork as a memento and bit poor Lulu.... it wasnt pretty*.
Terrine de bavaroise - vanilla and strawberry
Week 2 of term two was a busy one. Lots and lots of cooking, 2 demos and 1 theory class. Highlights were the celebration lunch demo... more to follow on that exam in a week or two, herb crusted trout with lemon buerre blanc, terrine de bavaroise, spiced boulangére potatoes, the finishing of our petit fours and the introduction into the wonders of puff pastry.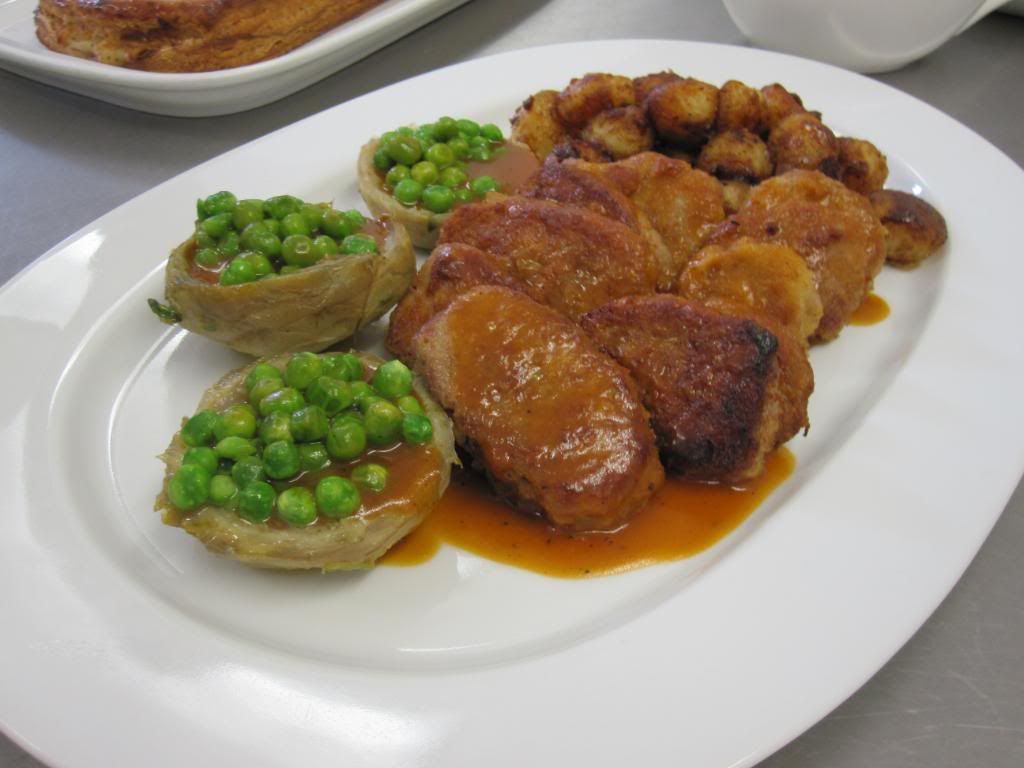 Noisettes d'agneau clamart, with artichokes and an old skool sauce demi-glace.
I made puff pasty (or "pâte feuilletée" if you wanna be down with the cool kids) for the first time about a year ago as I was bored waiting to join the owners new yacht. I found a few videos on youtube, followed them, and my eyes were opened to the wonders of REAL puff pastry.
Jalousie a la crème - puff pastry filled with vanilla crème pat.... a few raspberries in it would have been delicious.
The stuff you buy ready made at the supermarket is ok.... buts its not a patch on the rich deliciousness that awaits you if you make your own. Contrary to popular belief its not very hard to make, it takes some care, and you need to make it stages allowing for ample chilling time between rolling and folding the dough.... but it is more than worth it! Trust me, give it a try!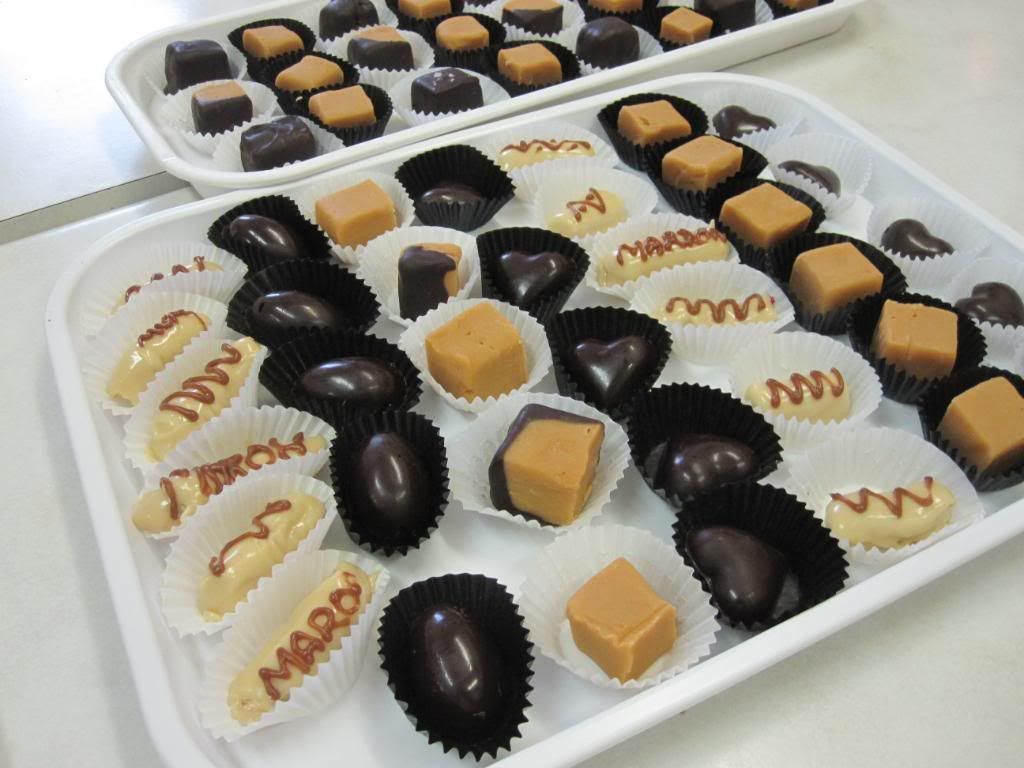 The petit fours classes was good... all a bit fiddly for my fingers but interesting to see how its done, and dare I say by the end my piping (yes I said piping) was looking quite good. We made allsorts of fudge, salted caramels, tempered chocolate, mini profiteroles drenched in fondant, madelines etc.
Anyway, that's all for now. More to follow tomorrow as I know you are all chomping at the bit to see how these micro leaves are coming on!
Dylan
*parts of this account may not be entirely true.